Digital Printing and Binding
ZAETRIC has in-house digital printing and binding services in its Houston-area office which produce professional-class printed documents and marketing collateral.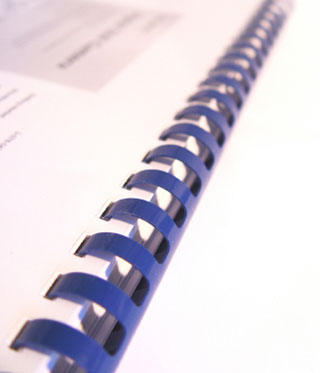 Since technical and business documentation are often a critical work deliverable from an engineering, scientific or business work effort, the quality and timely delivery of that final documentation is extremely important.
ZAETRIC offers professional-class digital printing and binding services in the following areas:
ZAETRIC has the in-house printing and binding equipment to support our client's requirements to provide and deliver printed documentation and related publication services on an expedited basis.  Every effort will be made to deliver your printed and bound documentation in the fastest possible manner.
ZAETRIC also has the capability to perform:
High-speed digital scanning, with or without OCR
Data book compilation from hardcopy or digital documents
PDF document creating, merging, linking, & indexing
Wide format printing to 42"
Document laminating
Coil, stapled, 3 or 4-ring binding in US, metric, or custom sizes.
ZAETRIC's printing and binding services complement its tech writing and business management systems support services to provide a truly turn-key solution to your documentation and business needs.
Please contact us for a no cost review and proposal to address your business printing and binding challenges.
Company services brochures and white papers can be found at "Brochures & Papers".