Document Development, Merging and Editing
ZAETRIC's tech writing services develop, merge, format, edit, maintain and manage a wide variety of documentation types depending on the client's specific business or project needs.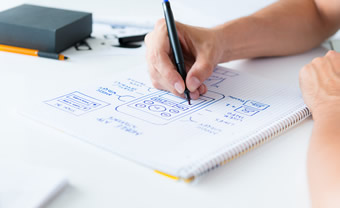 After the client's documentation needs and goals are identified in a clear scope of work, ZAETRIC tech writers and other specialists perform the agreed document development work.  ZAETRIC collects the necessary subject matter for the document development work through interviews with subject matter experts or other agreed collection methods.  Throughout the work process, the client is kept informed as to progress and any issues or areas of concern encountered.  The finished work is reviewed and approved by the client.
Document types developed by ZAETRIC include but are not limited to:
Manuals
Handbooks
Brochures
Contracts
Proposals
Quotations
Reports
Procedures
Policies
Guidelines
Instructions
How to docs

Help docs
Specifications
User guides
Drilling programs
Completion programs
Project execution plans
Business plans
Workflow diagrams
Process diagrams
Functional design
Lessons learned
ZAETRIC has the capability to perform digital scanning with or without OCR.
For a list of typical subject matter topics ZAETRIC technical writers deal with, read more at "Technical writing for a variety of subject matter topics".