Vendor and Project Management Process Evaluation
ZAETRIC provides services to small and medium companies to evaluate and manage their vendor and project management process against internal goals, company policies or best practices.
The vendor and project management process is a business management system (BMS). 
ZAETRIC's BMS evaluation includes examination of the process requirements, personnel involved, workflow and required operating documents.  
Some projects may have contractually mandated vendor or project management processes.
ZAETRIC's BMS evaluation will include a comprehensive process report including any recommended improvements.
ZAETRIC implements approved evaluation recommendations and provides hands-on management (short or longer term) of the vendor and project management process.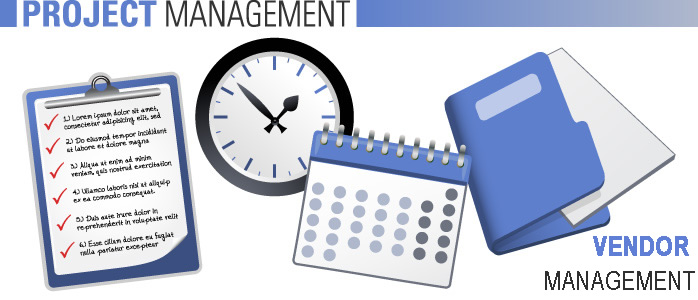 In supporting BMS areas, ZAETRIC develops key documents used in the vendor and project management process. These documents include, but are not limited to:
Project execution plans & checklists
Resource plans
Quality plans
Factory acceptance test procedures
Vendor qualification checklists
Workflow diagrams
Work instructions
Vendor management checklists
Inspection forms and checklists
Project document management instructions
Vendor surveillance procedures
More information about ZAETRIC tech writing services can be read at "Document development, merging and editing of a wide range of document types" and "Technical writing for a variety of subject matter topics".